Montage
A charge through enemy lines. 2009.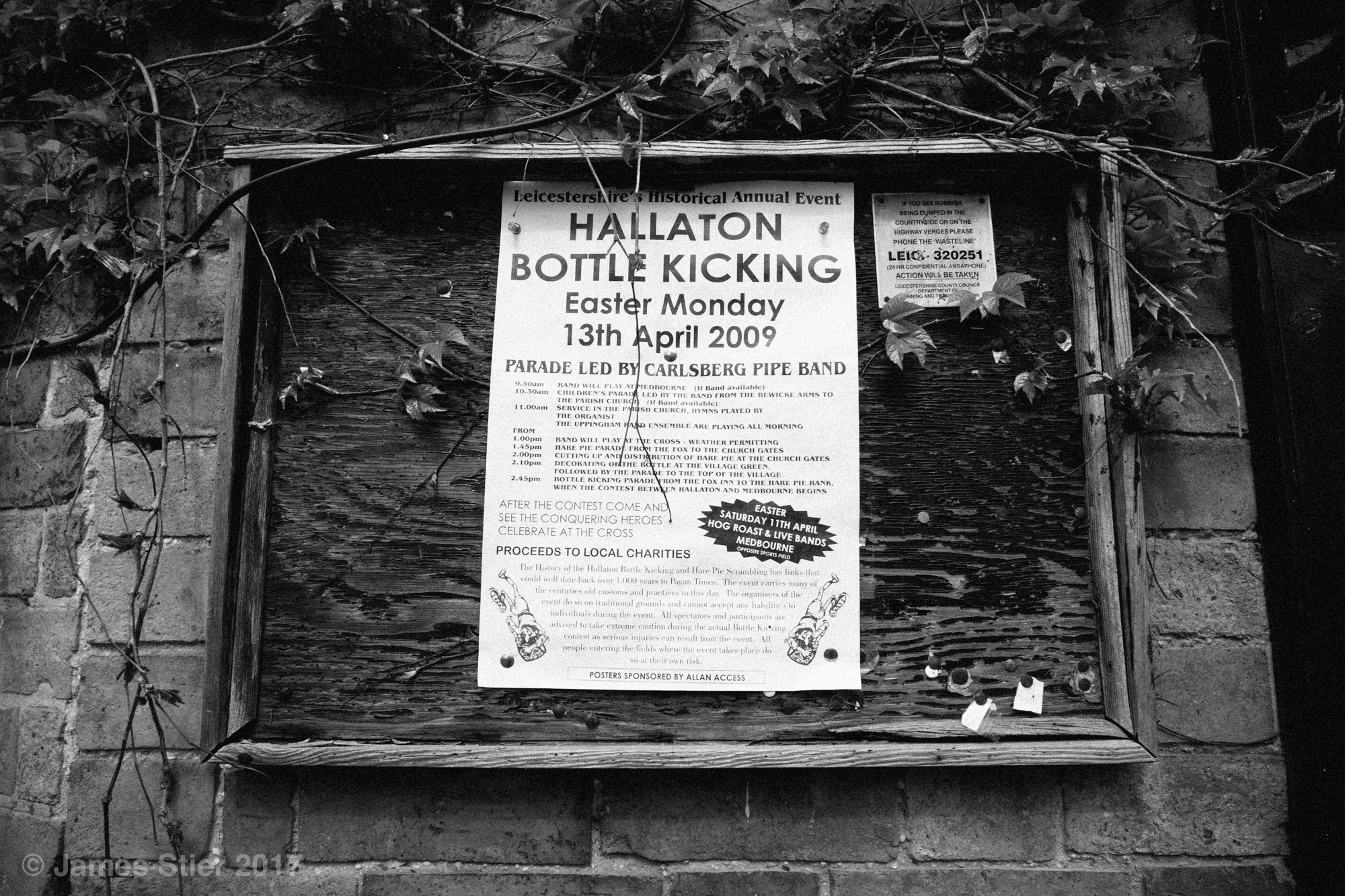 Easter Monday
Bottle-kicking is an old Leicestershire custom that takes place in the village of Hallaton each Easter Monday. Records of bottle-kicking date to the late 18th century. 2009.
Beer
Alchol begins to flow at the local pubs. 2009.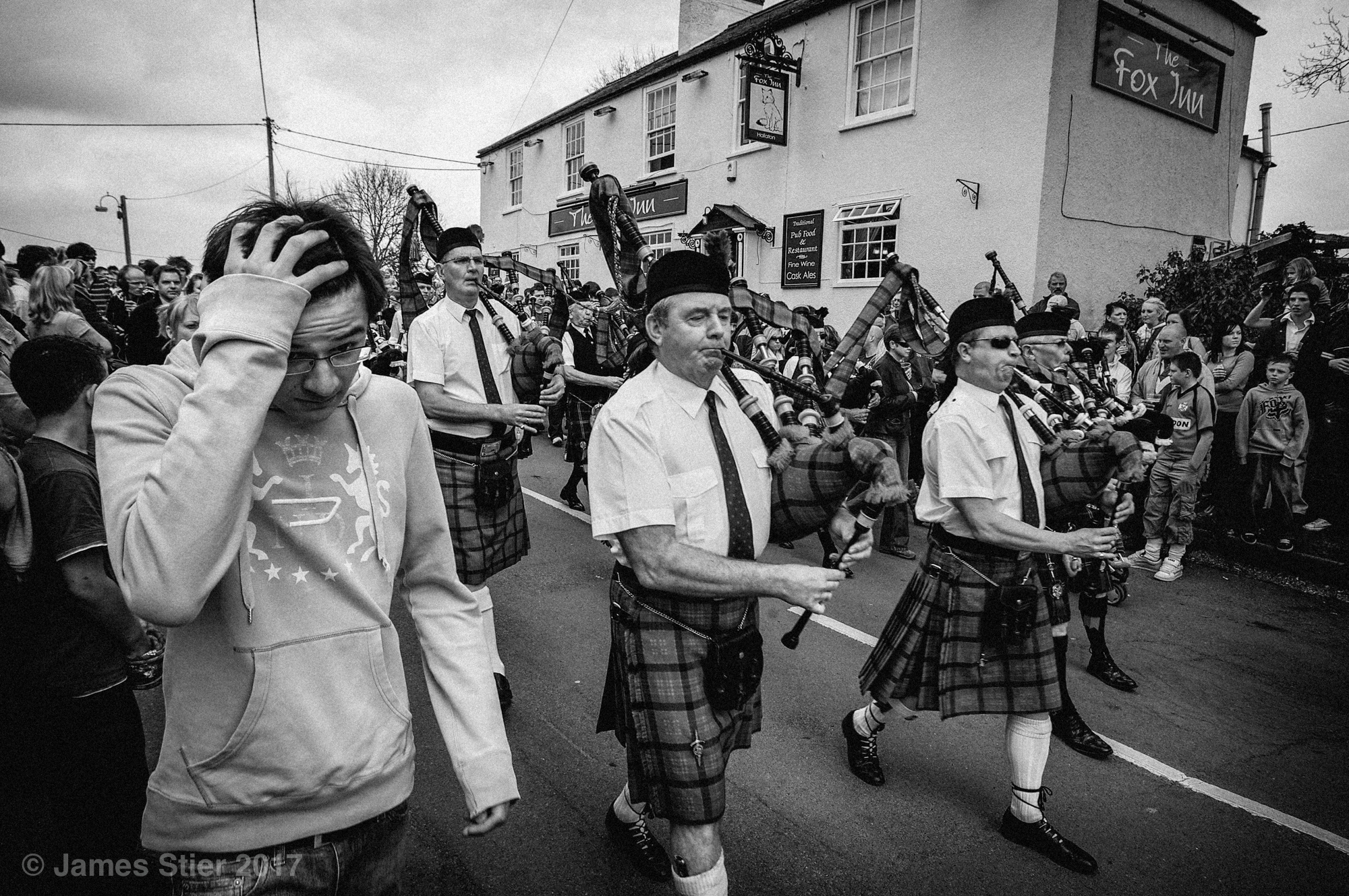 Music
Not to everyones taste. 2009.
Reunions
The event starts with a parade through the villages of Medbourne and Hallaton. Locals carry a large hare pie and the three "bottles", which are actually small kegs or barrels. Two of the bottles are filled with beer; the third, called "the dummy", is made of solid wood and painted red and white. 2009.
Gathering
Crows gather along the main road leading to the church. 2009.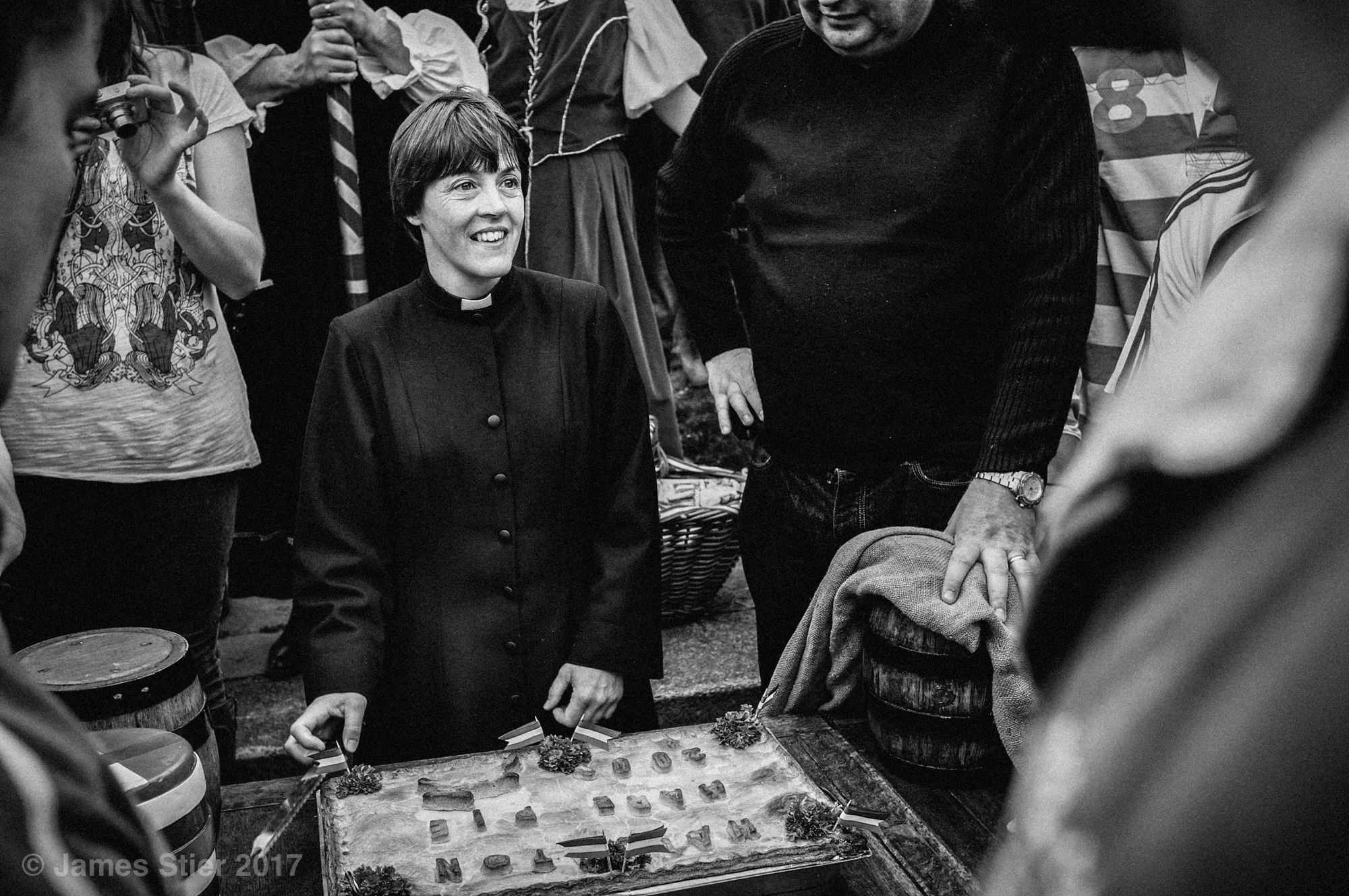 Hare Pie
The two ladies showed their gratitude to God for sending the hare by donating money to the church on the understanding that every Easter Monday, the vicar would provide a hare pie, twelve penny loaves, and 2 barrels of beer for the poor of the village. 2009.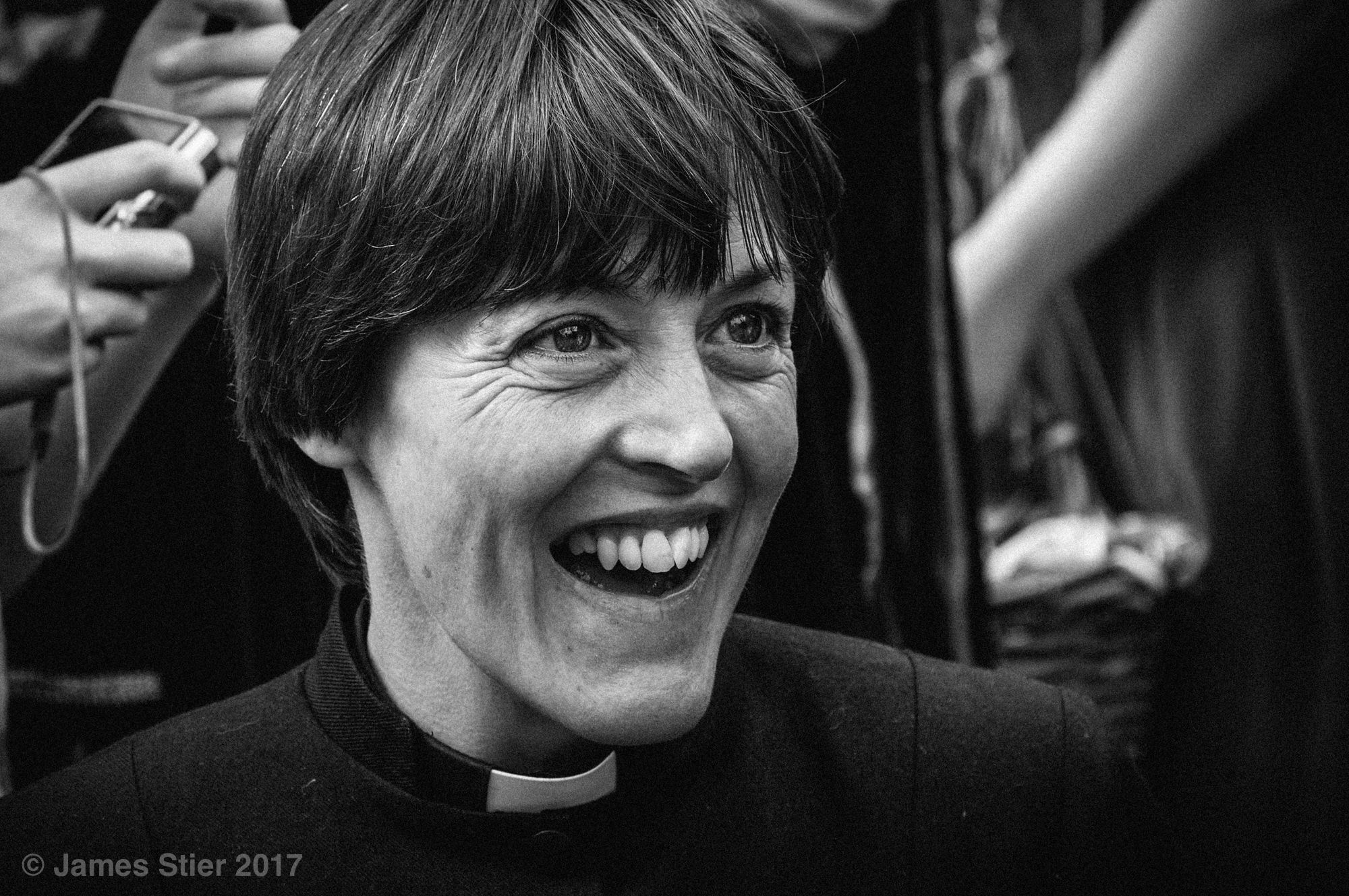 Blessing
The pie is blessed by the Hallaton vicar before being cut apart and thrown to the crowd for the "scramble". The rest is placed in a sack to be carried up the nearby Hare Pie Hill.
Throwing
The pie is distributed to the crowd. 2009.
Hits
The pieces of pie are consantly been thrown throughout the day. 2009.
Buttercross
The bottles are taken to the Buttercross (a conical structure with a sphere on top, used for keeping butter and cheese cool when the village was a market town) on the village green to be dressed with ribbons. Here, the penny loaves are distributed to the crowd, but arnt to everyones liking. 2009.
Rivals
The Hallaton villagers would fight each other for the food and drink, and on one occasion, the residents of the neighbouring village of Medbourne joined the fray and stole the beer. The Hallatonians cooperated to retrieve the spoils, thus beginning the village rivalry that continues to this day.
Kick Off
There are virtually no rules to the bottle-kicking, except that there is no eye-gouging, no strangling, and no use of weapons. Each bottle is then tossed in the air three times, signaling the start of the competition. 2009.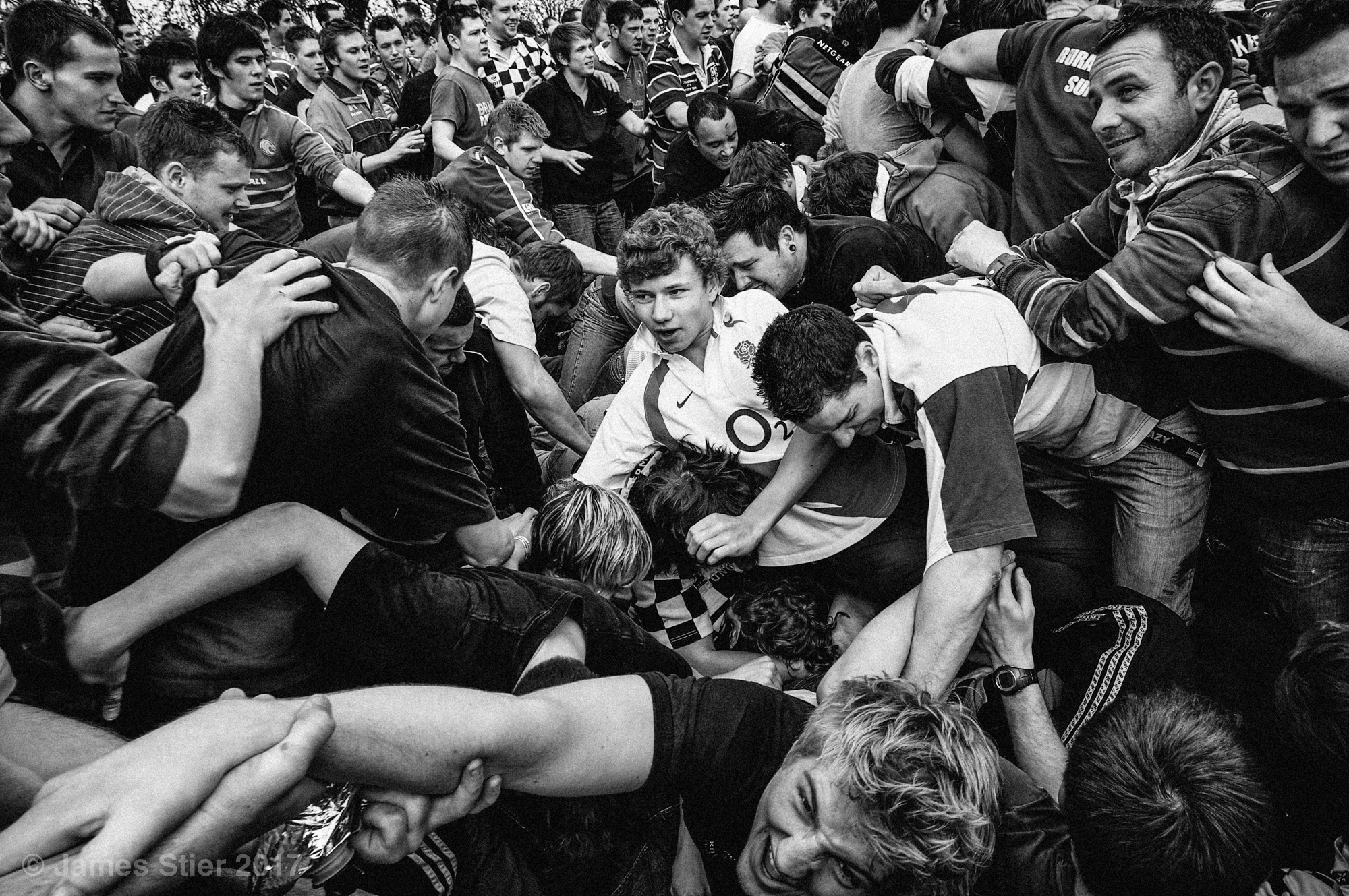 Scrum
Each team tries to move the bottles, on a best-of-three basis, across two streams one mile apart, by any means possible. 2009.
Fight
The contest is a physical one, with teams fighting to move the bottles over such obstacles as ditches, hedges, and barbed wire. 2009.
Discombobulated
A player looking lost. 2009.
Bull
A last ditch charge fowrard. 2009.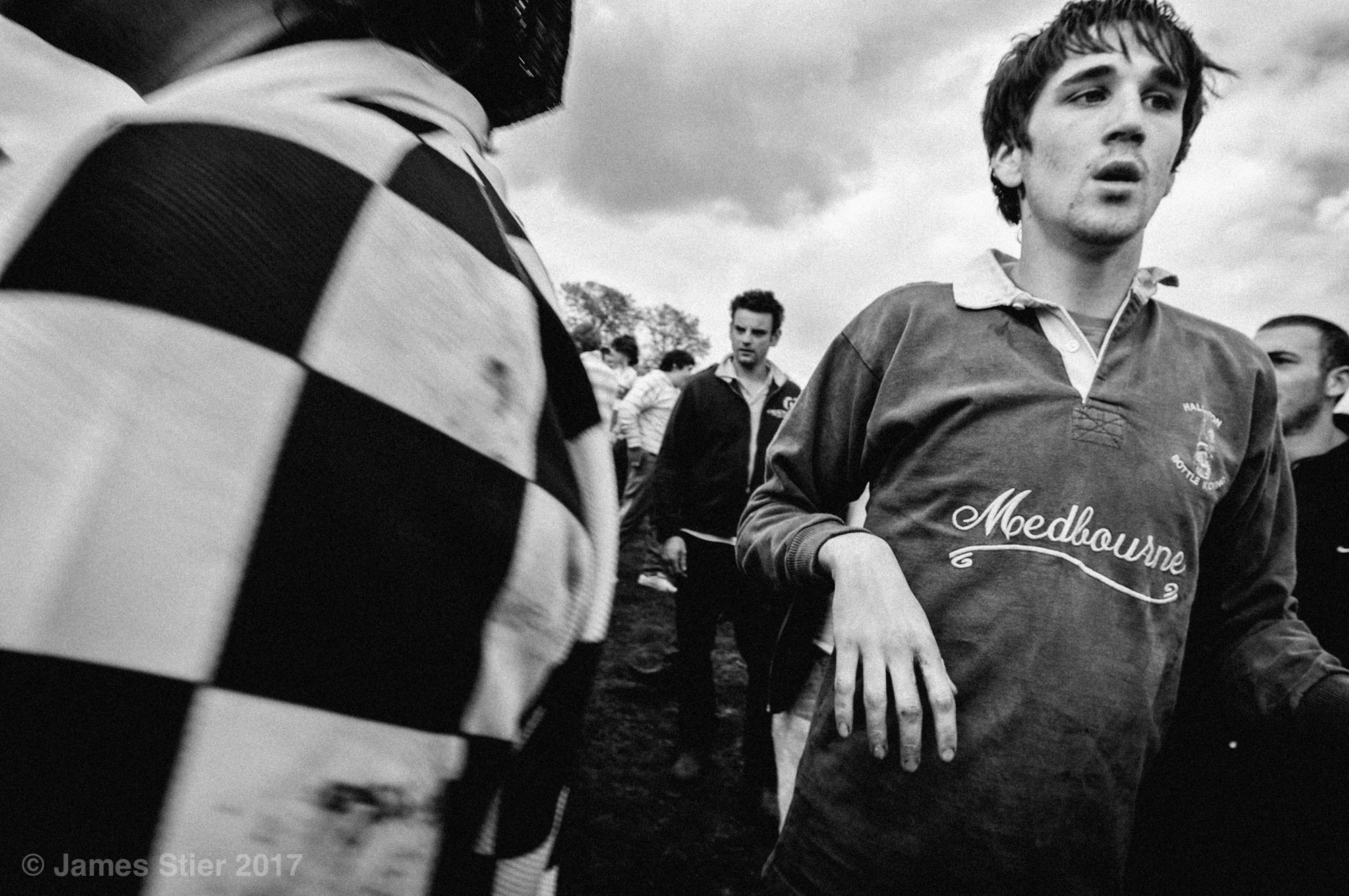 Closure
The game coming to an end, player look tired and lost. 2009.
Shoe
Broken bones are not unheard-of, and emergency services are generally on standby. 2009.
Stories
The festive day normally draws to a close with participants and spectators retiring to pub for drink and banter. 2009.