Alex
Social worker and cow shepherd.
Washing
Inhibition takes a back seat, Alex washing in the mountain lake a short walk from his home.
Young
After recently loosing a calf, Alex is constantly on the lookout for unhealthy animals.
Shadow
The highest pasture Alex and his cows will climb to during the summer months; located the shadow of Hochiss.
View
The view from Alex's temporary home.
Home
Alex's temporary home on the Plateau, the highest and most isolate location during his 8 month commitment.
Pastures
Alex on patrol through on the plateau, constantly shadows by a wall of rock.
Watching
A large part of the job is observing the animals, making sure they healthy.
Salt
Lake
The mountain lake in the shadow of Hochiss.
Games
Spotting climbers on the rock face becomes a game.
Up
Alex and his friend, Rexie, listening closely to the sound of climbers on the mountain.
Refill
Filling water canteens in the near by stream.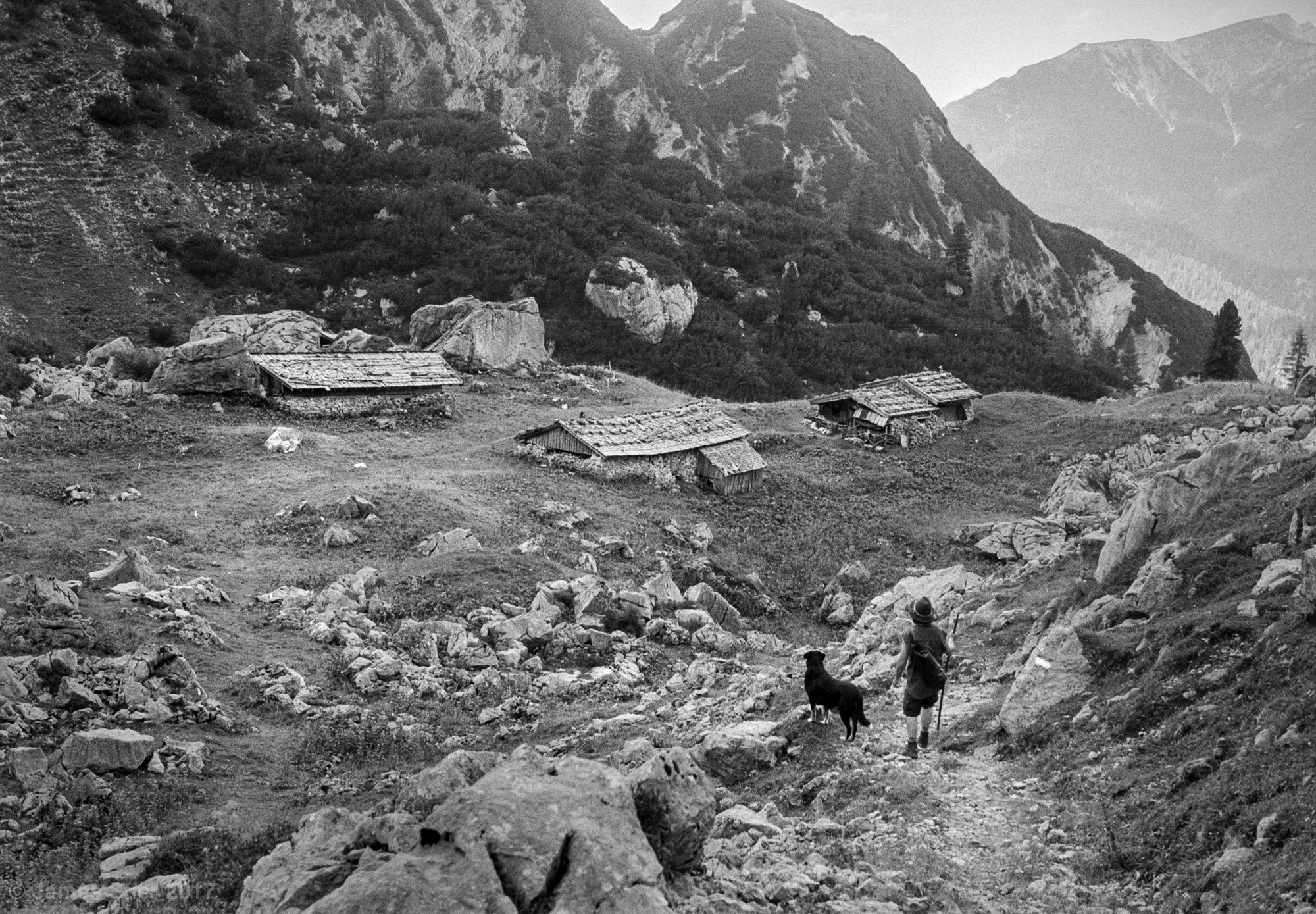 Shepherd
The two shepherds head home at the end of a patrol.
Kitchen
Starting a fire in the kitchen stove.
Climbers