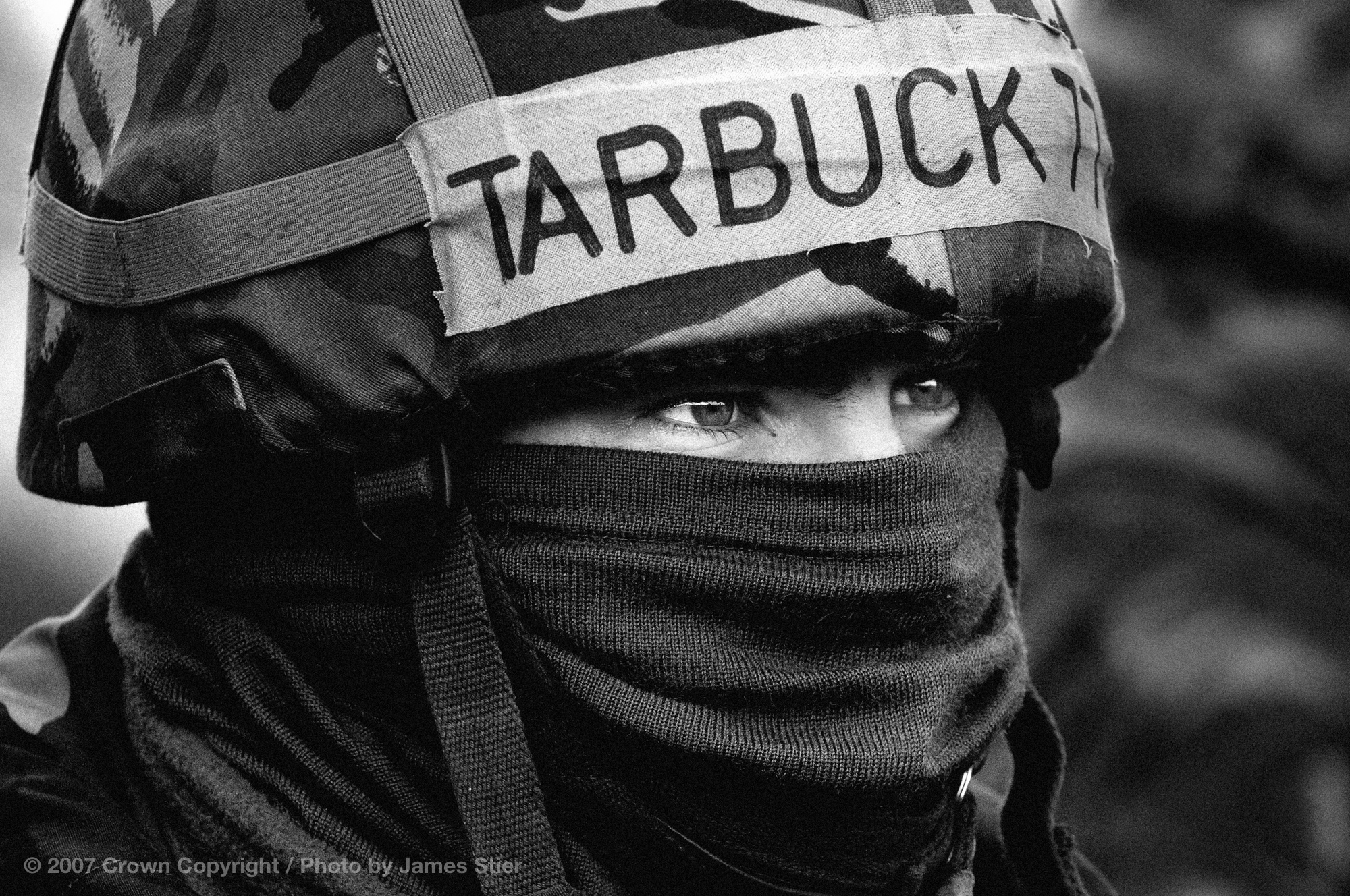 Ready
A recruit getting mentally prepared for the final exercise as part of basic training.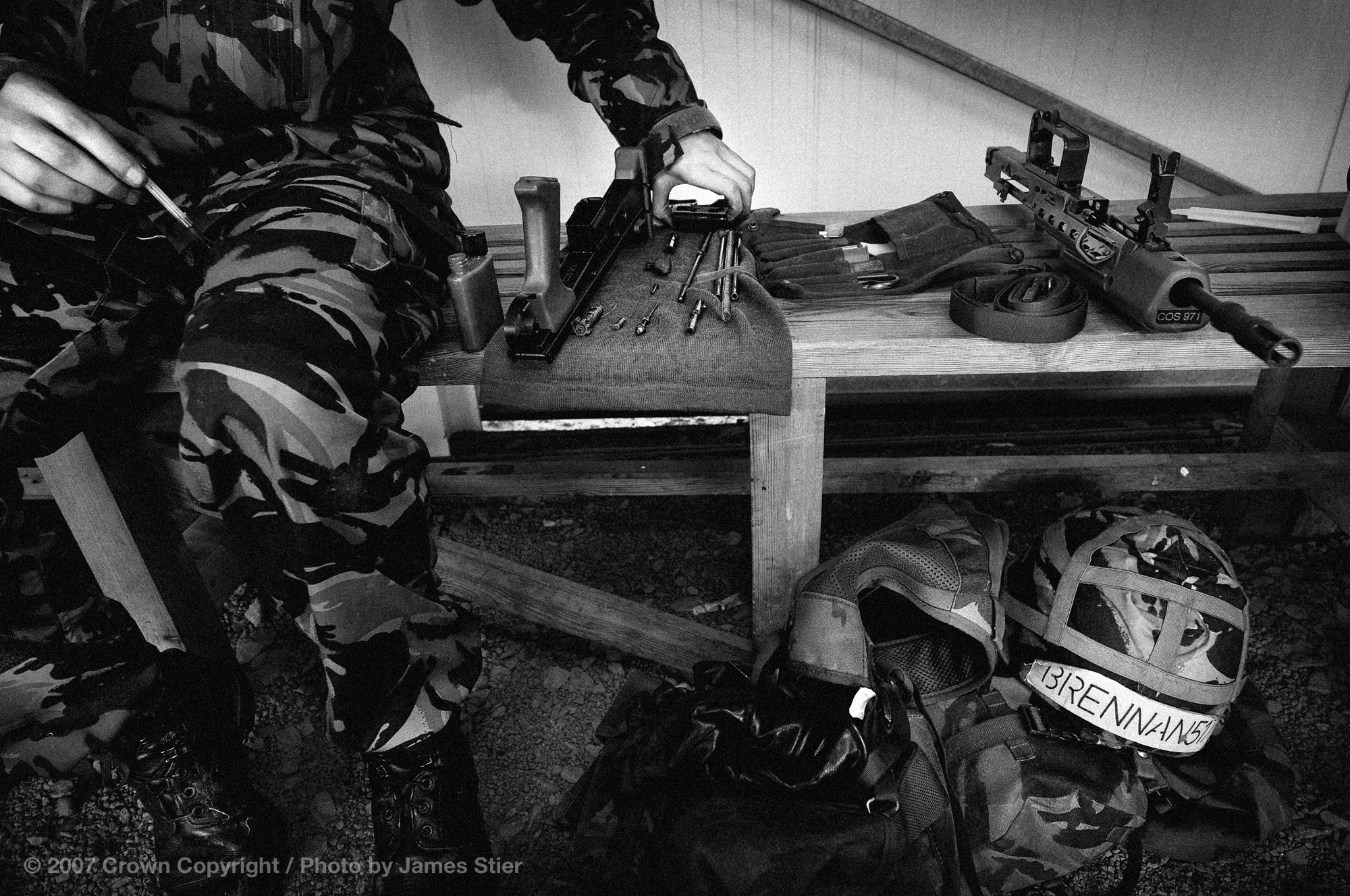 Drills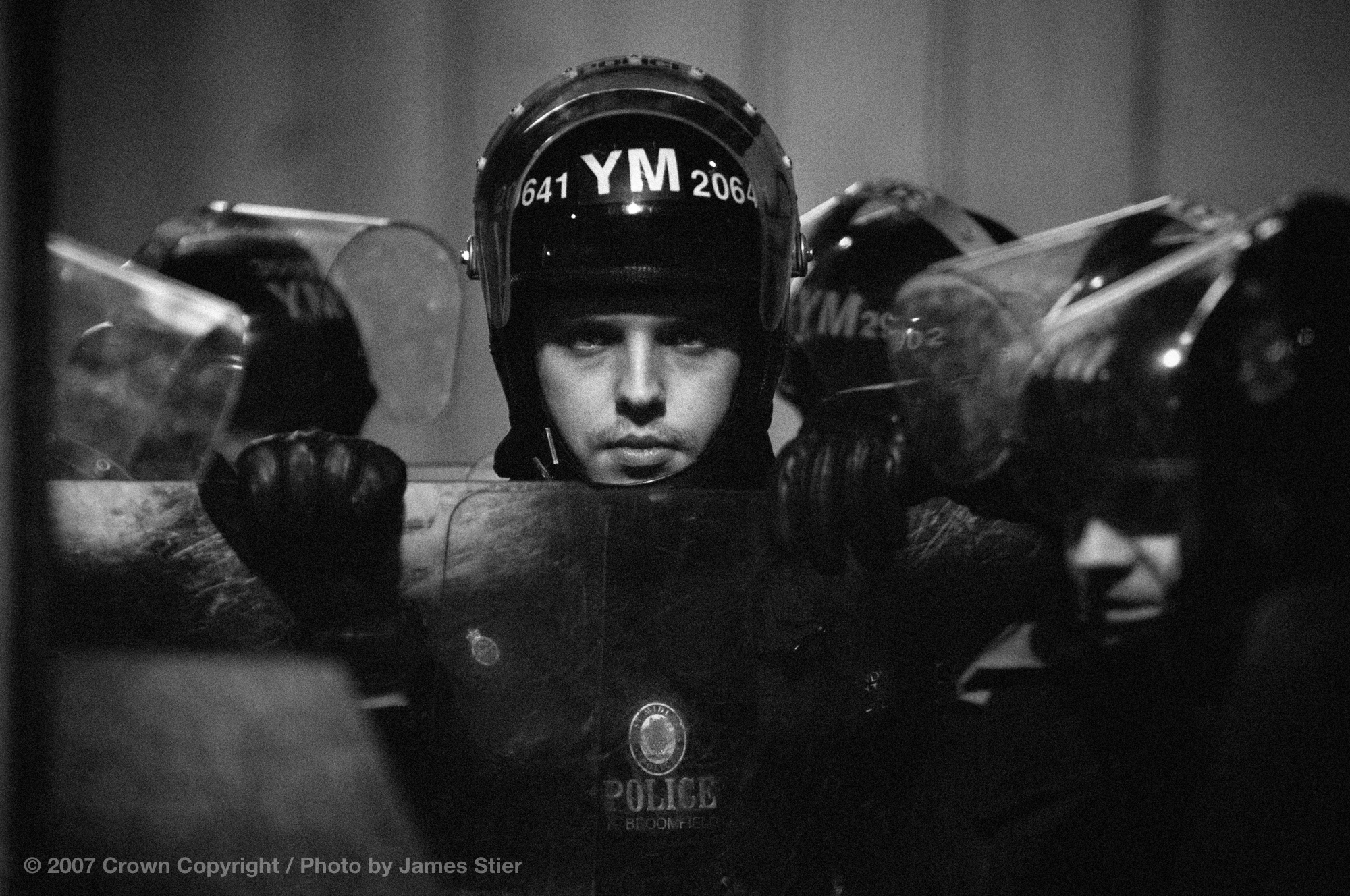 Riot
Police riot training was the final exercise for trainee photographers.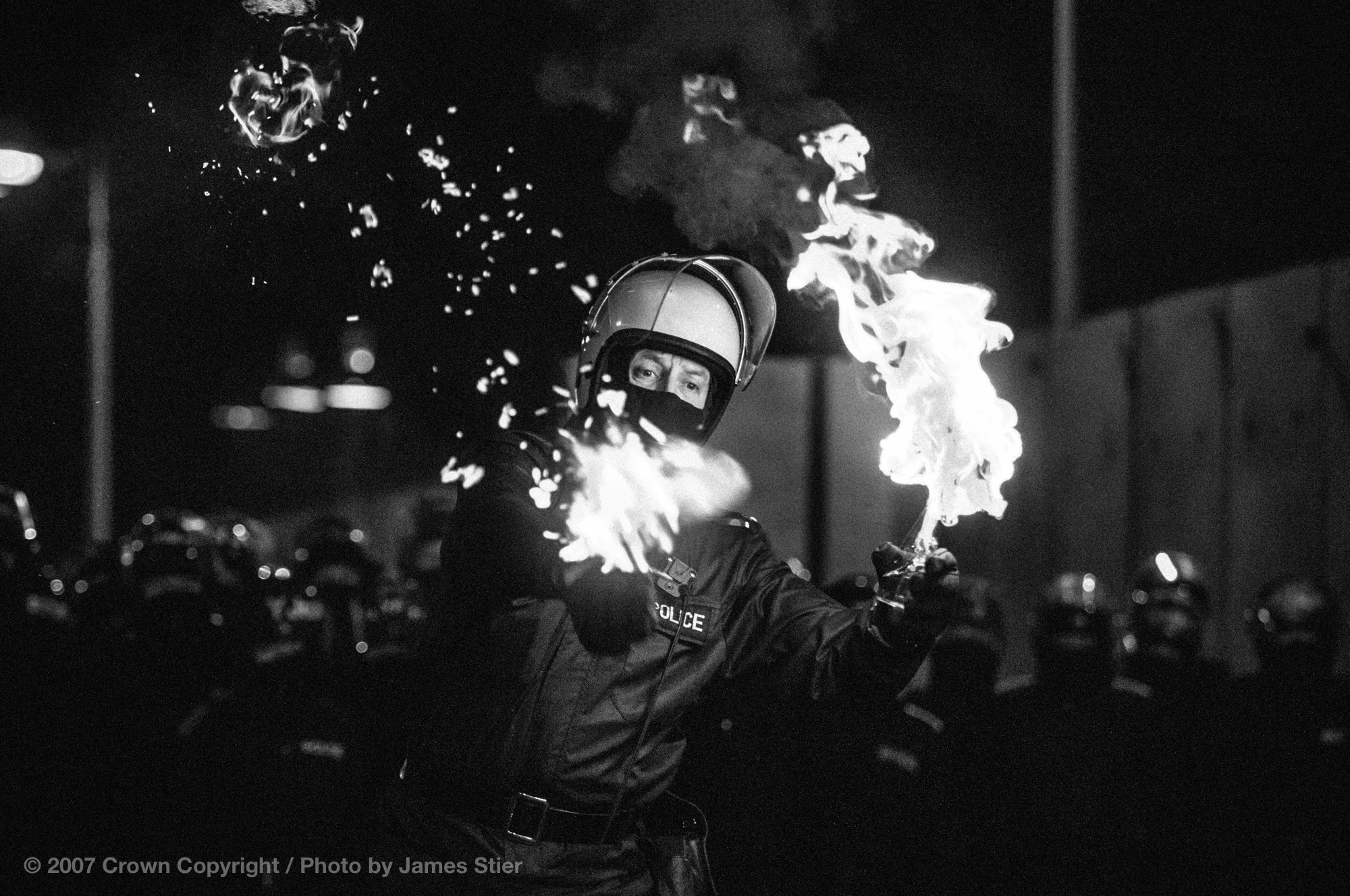 Fire
Riot situations were created to test not only police officers and trainee military photographers, but clothing and equipment.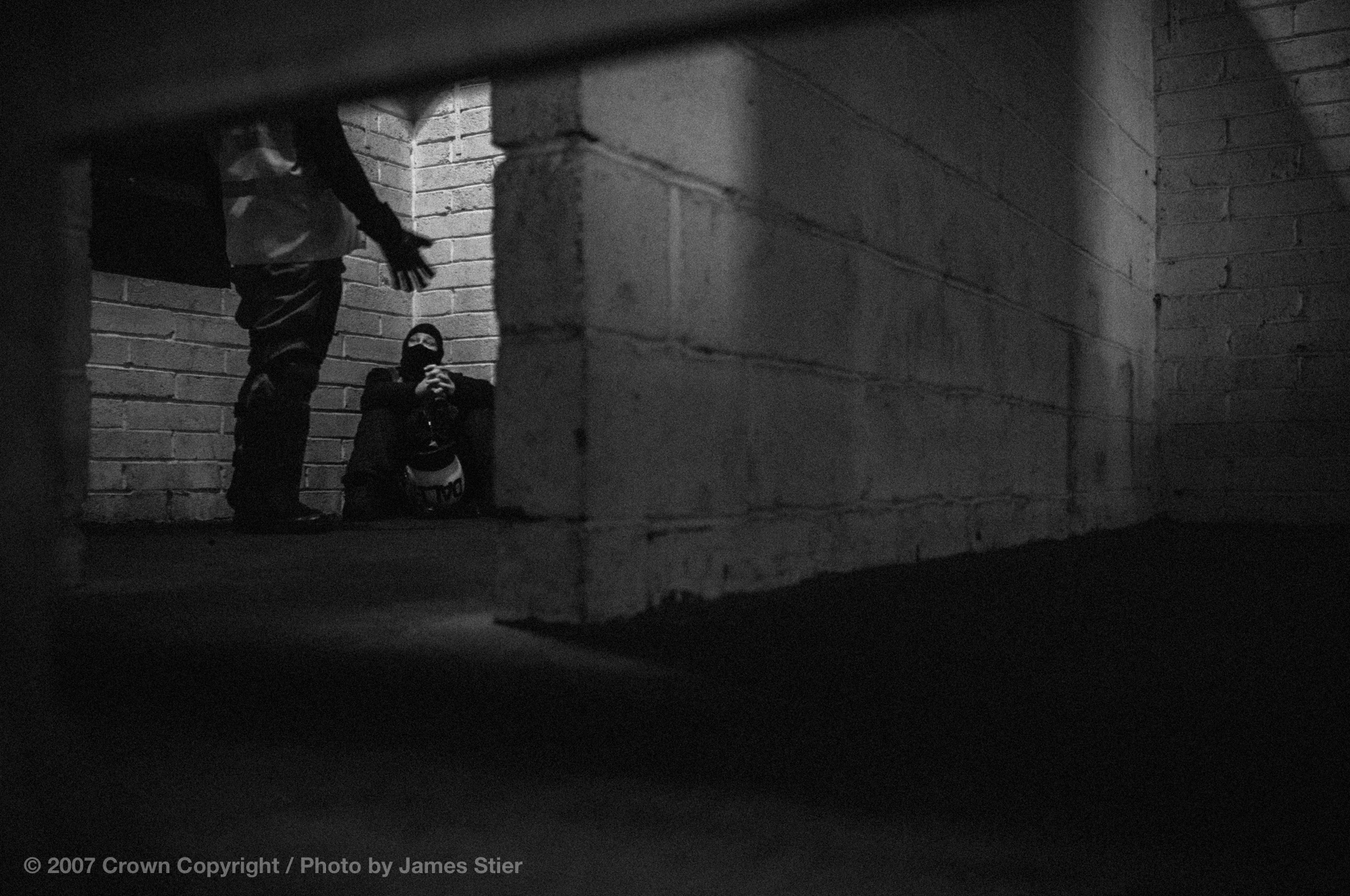 Villian
The demented man recovering after an 'encounter'. He is the villain of the piece and the focus for officers control and restraint procedures.