Boy at the Stupa
A boy stands near a Buddhist Stupa at the top of the village. Phalut, West Bengal, India. 2007.
Mantra
Village elder chanting Buddhist mantras. Dingboche, Nepal. 2007.
The Fields
A girl tending her families field, near Phakding, Nepal. 2007.
Thirst
A older villager returning from a days works. Machhapuchhare trail, Nepal. 2007.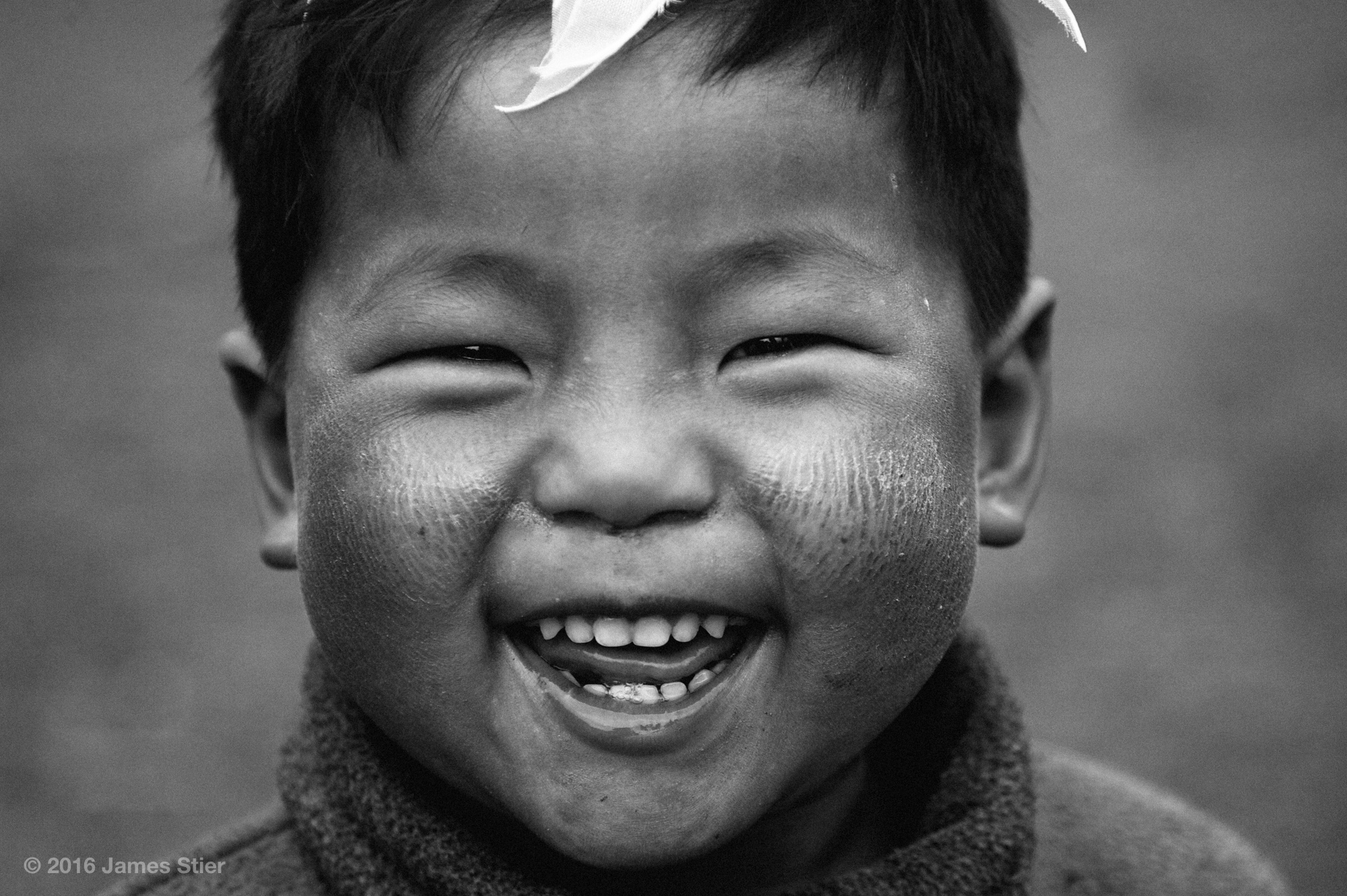 At Play
Young village girl playing. Sagarmatha National Park, Nepal. 2007.
Repairs
A man rebuilding his house. Darjeeling. 2007.
Playground
A child playing on an abandoned Military Land Rover. Sikkim, India. A small state in northwest India, bordered by Bhutan, Tibet and Nepal. 2007.
 
Porter
Annapurna mountain porter, Annapurna Conservation Area, Nepal. 2007.
Village Girl
A young girl playing in the shade, Langtang National Park, Nepal. 2007.
Brother & Sister
A young girl carrying her brother home. Yuksom, Sikkim - India. 2007.
Guest House
Our guest house owner, near Puranchour, Nepal. 2007.
Toys
A young boy, playing alone with his mothers pots and pans. On the trainl to Everest, Namche Bazar - Nepal. 2007.
Alone
A elderly lady, sat alone on a quiet street corner. Leh, Jammu and Kashmir, India. 2007.
Waiting
A girl watching her father restore a temple in Ladakh. Serzang Temple, Leh - India. 2007.
A Telling Off
A mischievous youngster teasing a gaggle of trekkers. Dingboche, Nepal. 2007.
The Farmer
Farmer in the Annapurna National Park, walking to his fields. Chumming village, 2007.
Luella Youth
A young boy playing outside a guest house. Lukla is a town in the Khumbu area of the Solukhumbu District in the Sagarmatha Zone of north-eastern Nepal. A popular departure point for the journey to Mount Everest. 2007.
Sadhu
In Hinduism, a sādhu (Sanskrit sādhu, "good; good man, holy man") is a religious ascetic or holy person. Although the vast majority of sādhus are yogīs, not all yogīs are sādhus however. Pashupatinath Temple, Nepal. 2007.
Legally Dead
Living as a sadhu is a difficult lifestyle. Sadhus are considered to be dead unto themselves, and legally dead to the country of India. As a ritual, they may be required to attend their own funeral before following a guru for many years, serving him by doing menial tasks until acquiring the necessary experience to leave his leadership. The Pashupatinath Temple, Nepal. 2007.
Yak
A Nepalese yak. Langtang. 2007.