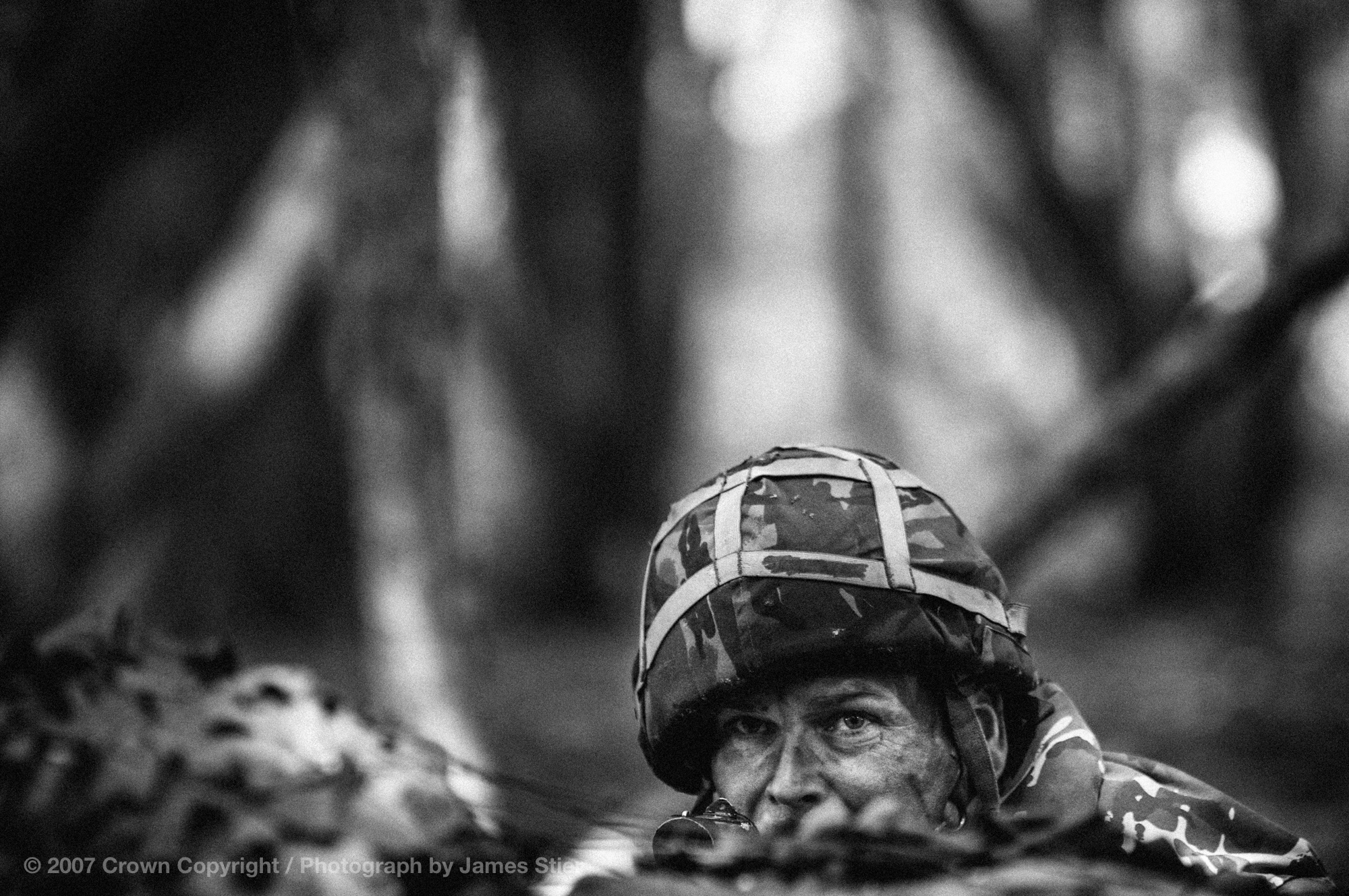 CQB
Close Quarter Battle drills.
Flight
Merlin helicopter in flight over Oxford.
Disembark
RAF 606 Personnel leaving a helicopter on to Salisbury Plain.
Regiment Gunner
Regiment gunner travelling in a helicopter.
Transport
A Corporal hitching a lift on an otherwise empty Merlin Helicopter.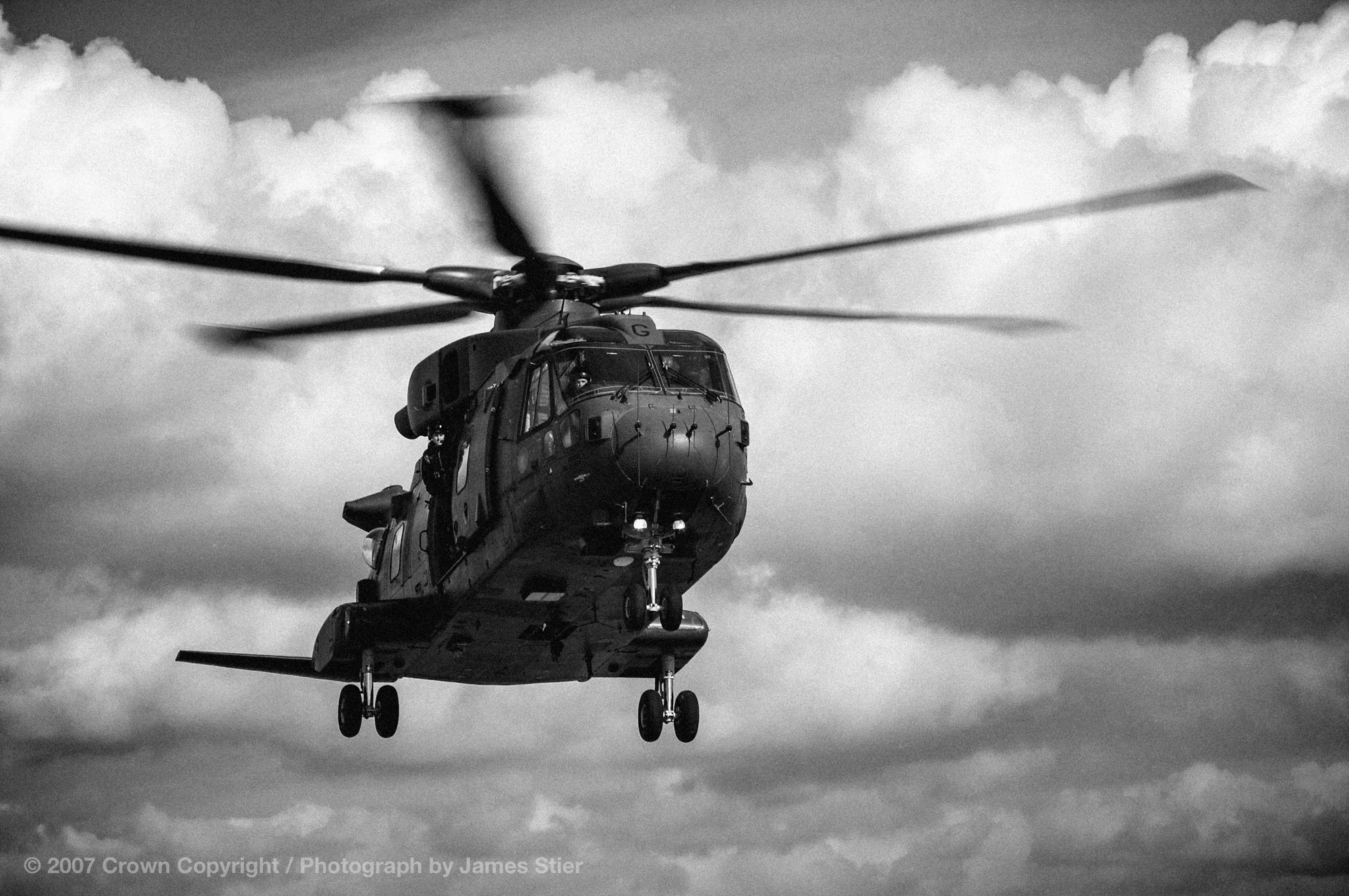 Merlin
Merlin helicopter about to land.
Convoy
Mechanical Transport (MT) convoy. Oxford.
OM
MT Flight on the move leaving the woods.
Morning
Early morning exercise for MT Flight on Salisbury Plain.
Briefing
Airmen receiving a briefing early morning.
Plain
Landscape - Salisbury Plain.
RAF Regiment
Tab
Regiment gunners taking on fluid during a tab - slang for a loaded march / exercise.
Media Ops
Media ops team underfire.
Protection
Regiment gunner protecting a media operations team on exercise.
Corporal
Orders from an RAF Regiment Corporal.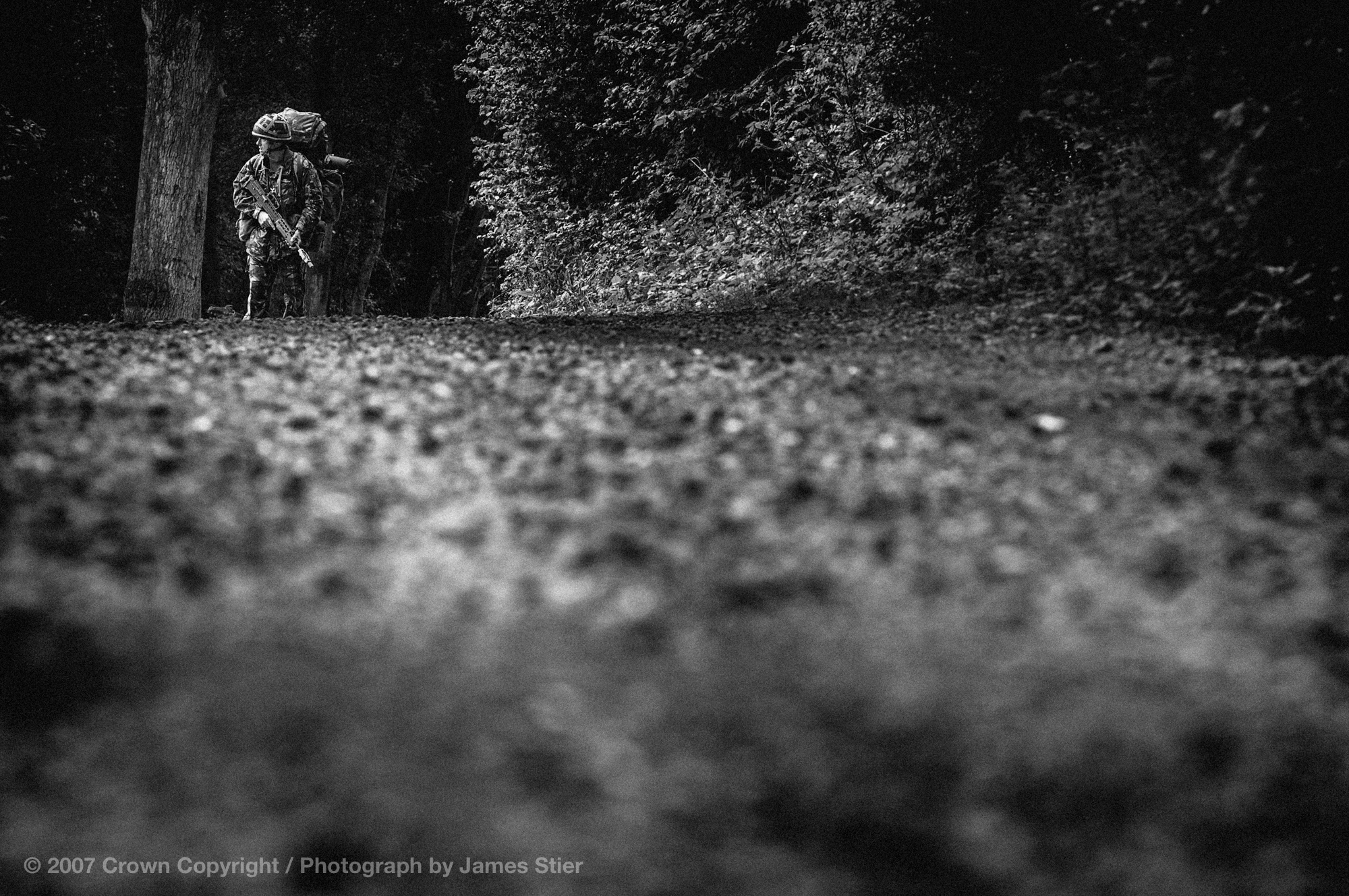 GPMP
Regiment gunner carrying the heavy L7A2 General Purpose Machine Gun (GPMG).
SAT
RAF Regiment Corporal watching training on the Small Arms Trainer (SAT) range.
Drive
Regiment airman driving on an exercise.
Sights
RAF Regiment gunner checking his SUSAT weapon scope.
Meeting
MT Airman regrouping in the woods after moving vehicles in a convoy.
Break
Adventure training break.
Change
Canister change drill in the respirator training facility filled with CS gas.
High Ropes
Adventure training on the high ropes course.
Halifax Shadow
Wreath laying at 78 Squadron memorial in Bubwith Church Yard.
Prayers
Sqn Standard Parade and Memorial Church Service at All Saints Church, Bubwith.
Halifax Portrait
Portrait of an RAF Halifax Bomber veteran.
Church
Sqn Standard Parade and Memorial Church Service at All Saints Church, Bubwith.
Parade
SNCOs at All Saints Church, Bubwith. Sqn Standard Parade and Memorial Church Service.
Days Gone
Re-Inactor playing a record, Breighton Airfield.
History
Historical military documents on display at Breighton Airfield, apart of the Halifax Shadow memorial.
Belly
An engineer & former service man gives a tour inside a Halifax Bomber.
Chinook
In flight over the moors, North Yorkshire.
Gunner
Chinook Aircrew manning the M134 Minion system.
Moors
Shadow of a Chinook taken over the North Yorkshire Moors.
Puma
Puma helicopter hovering.
Euro Fighter
Training exercise - the helicopter engaged by a Euro Fighter jet.
Training
Training sortie over North Yorkshire.
Counter Meassures
Chinook deploying counter measures over the sea.
Aircrew
Merlin aircrew checking on passengers.
Window
RAF Airman looking at the view from the window of a Chinook.
Merlin Landing
A merlin helicopter coming into land.
Cockpit
Sea King cockpit in flight.
Lynx
Long exposure inside a lynx helicopter, flying low.
Check
Preflight checks by an Army Air Corp pilot.
Chef
RAF Chef preparing breakfast.
Hanger
Field kitchen inside an older aircraft hanger.
Field Kitchen
RAF chef preparing breakfast on a cold morning.
Navigation
The pilot & navigator of a Sea King helicopter in discussion during an exercise.
HQ
Operations room setup prior to the commencmened of an exercise.
Field HQ
A field HQ setup for an exercise, two officers are preparing a briefing.