RAF Merlin HC3
Flying over San Diego Country, California.
El Centro
US Navy base El Centro, outer perimeter at dawn parameter.
Ocotillo Wells
Ocotillo Wells is an unincorporated community in San Diego County, California. It is 3 miles west of the Imperial County line on State Route 78 at an elevation of 163 feet.
Grid
Fields over San Diego County, California.
Home
Heading back to El Centro at dusk.
Tracks
Dirt roads and trailers, California.
Intersection
Roads meet in a triangle, a view from a Merlin helicopter flying over San Diego County, California.
Jo
An armourer waiting for his helicopter to land.
By Night
MAOTs - Mobile Air Operation Team on a night landing site recce.
Landing Lights
Army MAOT setting up chemical land lights in the desert. Illuminated by their patrol vehicle headlights.
Cyalume
Cyalume chemical light being dropped in place by an Army MAOT member.
Waiting
Army MAOT waiting for orders.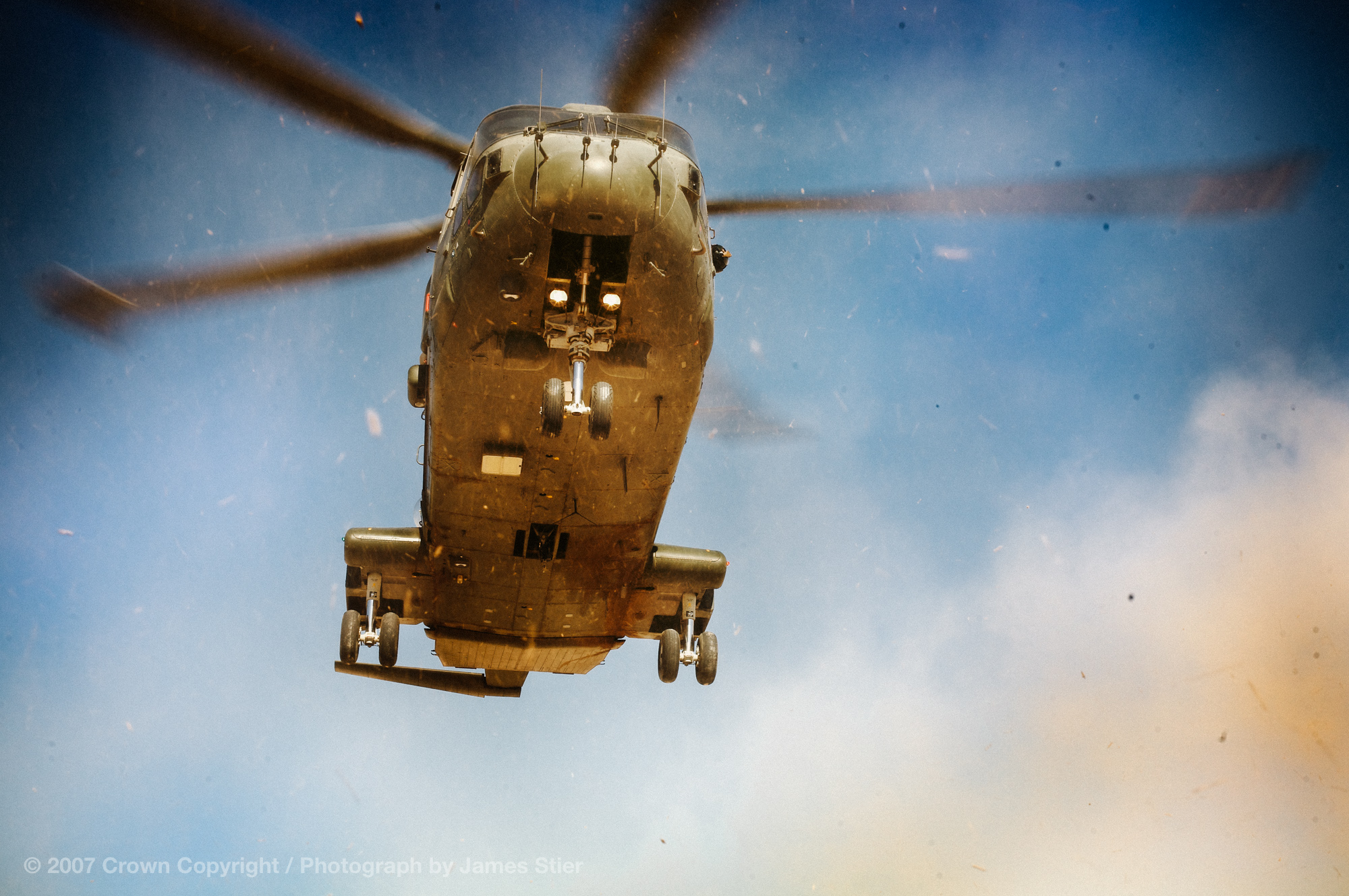 Dust
Merlin helicopter landing in the desert.
MAOTs
Caught in a down draft two MAOT member await the incoming helicopter. In the UK MAOTs consist of a two - three person mobile team that provides radio communications and Support Helicopter support to forward Battle Groups.
Landing
Merlin helicopter about to touch down in the desert.
Release
RAF Merlin dropping its cargo at Ocotillo Wells, California.
Dust Cloud
The down draft from an RAF Merlin in the desert.
White
MAOT ground team providing a target for a Merlin helicopter on reconassance manouvers.
Avoid
MAOT officer trying to avoid detection from a helicopter. Training operation, California.
Kit
MAOT Cpl checking equipment inside his vehicle.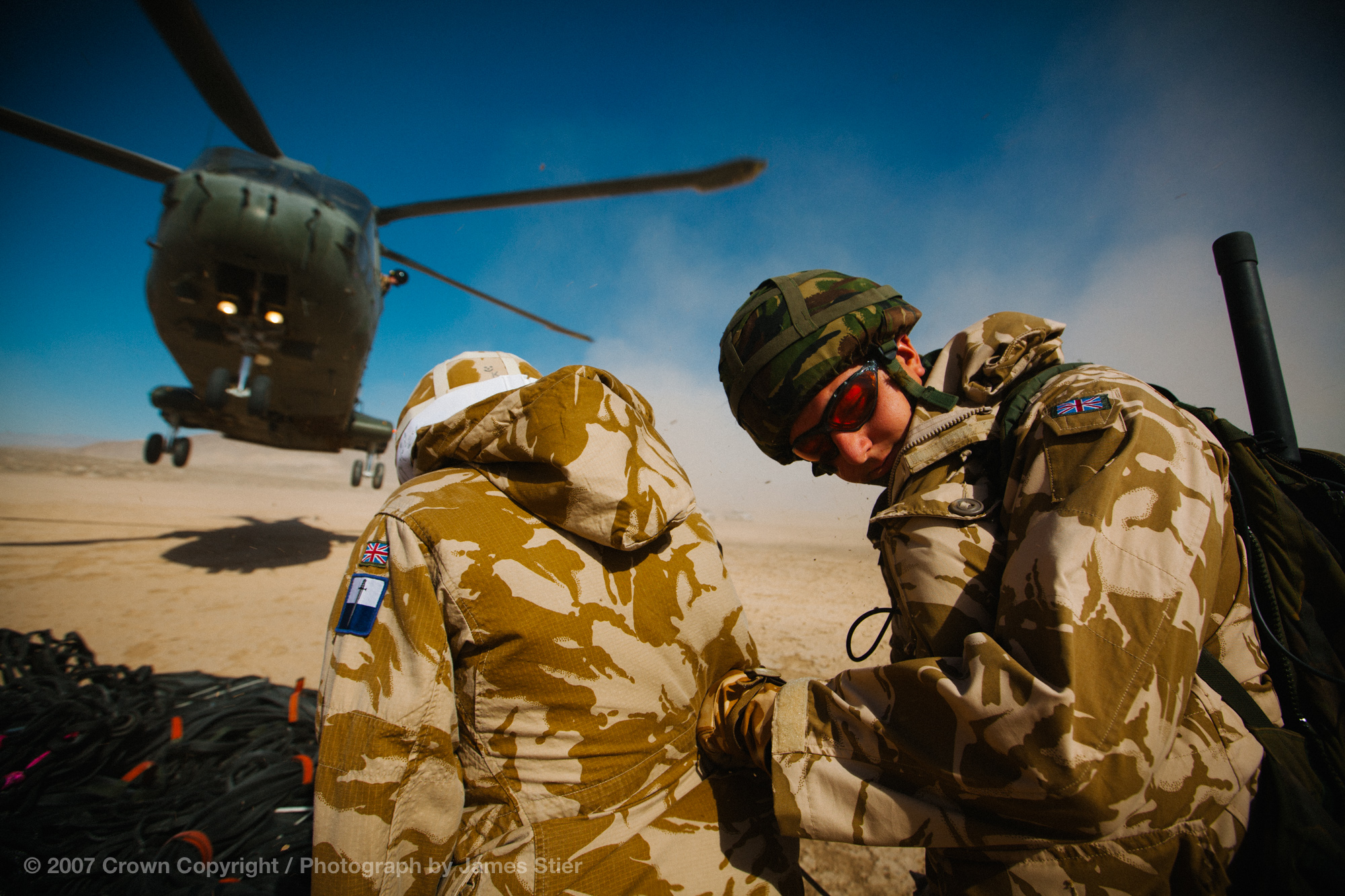 Above
The Merlin helicopter will pass over the MAOT and wait for them to attach a training load to the underneath.
Aircrew
Helicopter Aircrew training.
Inspection
Army MAOT inspecting a load after delivery by helicopter.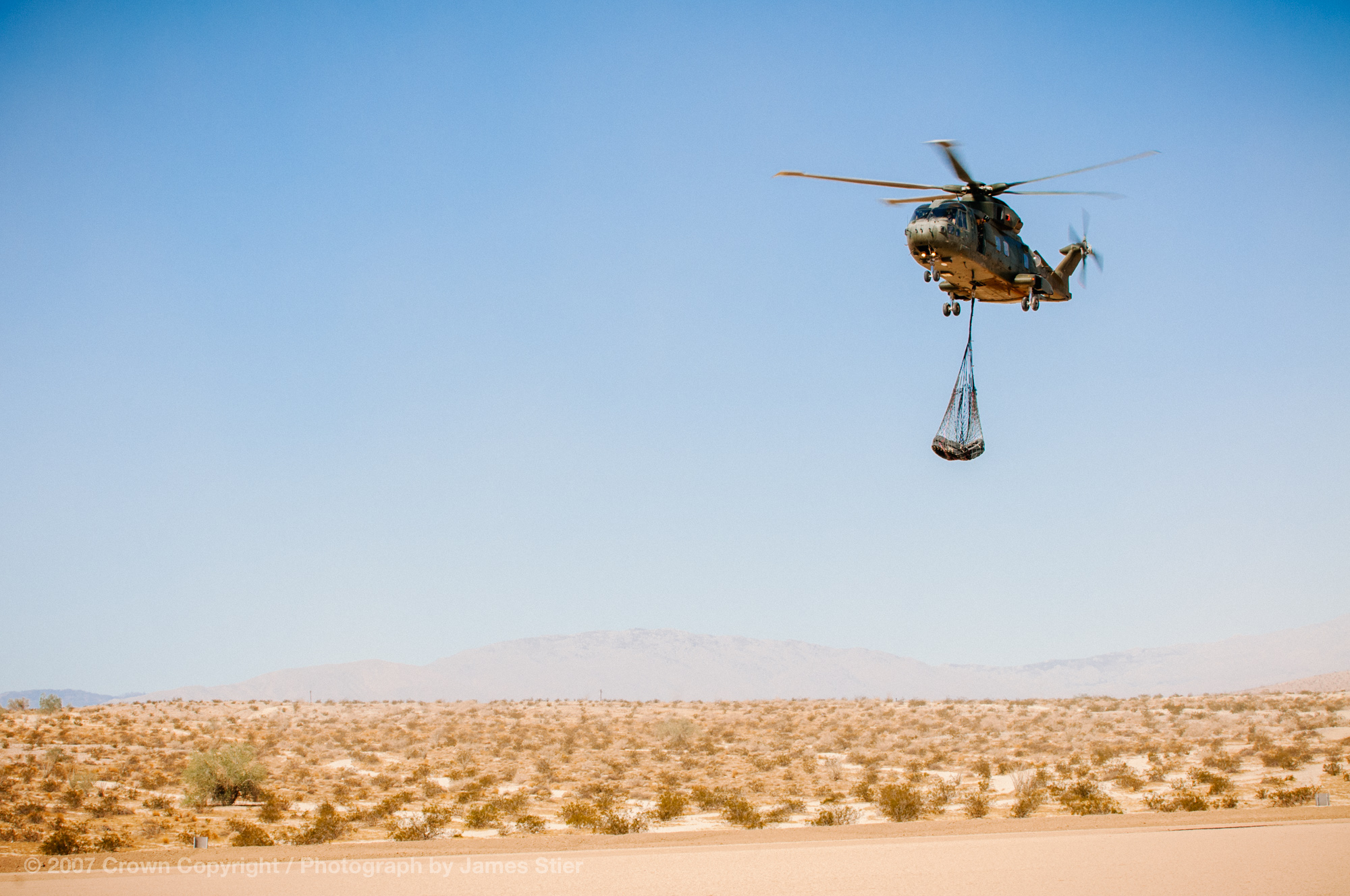 Carry
Merlin coming into land with a load.
Attacthment
Working as a pair the two Army MAOTs attach a load to the underneath of a hovering helicopter.
Go
Aircrew confirming the attachment of a load, attached by the MAOT below the helicopter.
Stones
Stones, dust and debris flying through the air in the backwash of a Merlin.
Recon
Air crew identifying ground locations.
Run
MAOT member running to check a delivered load before re-collection.
Over The Desert
RAF Photographic Competition winning photograph.
Spotter
Aircrew identifying a location for a landing.
Gunner
Taxi
Aircraft returning to its designated landing position, El Centro Naval Base.
Night
Waiting for take off, night flying exercise.
From The Desert
MAOT completing a days work.